Caffè Sole
A place in the sun on Piazzetta Porto Cervo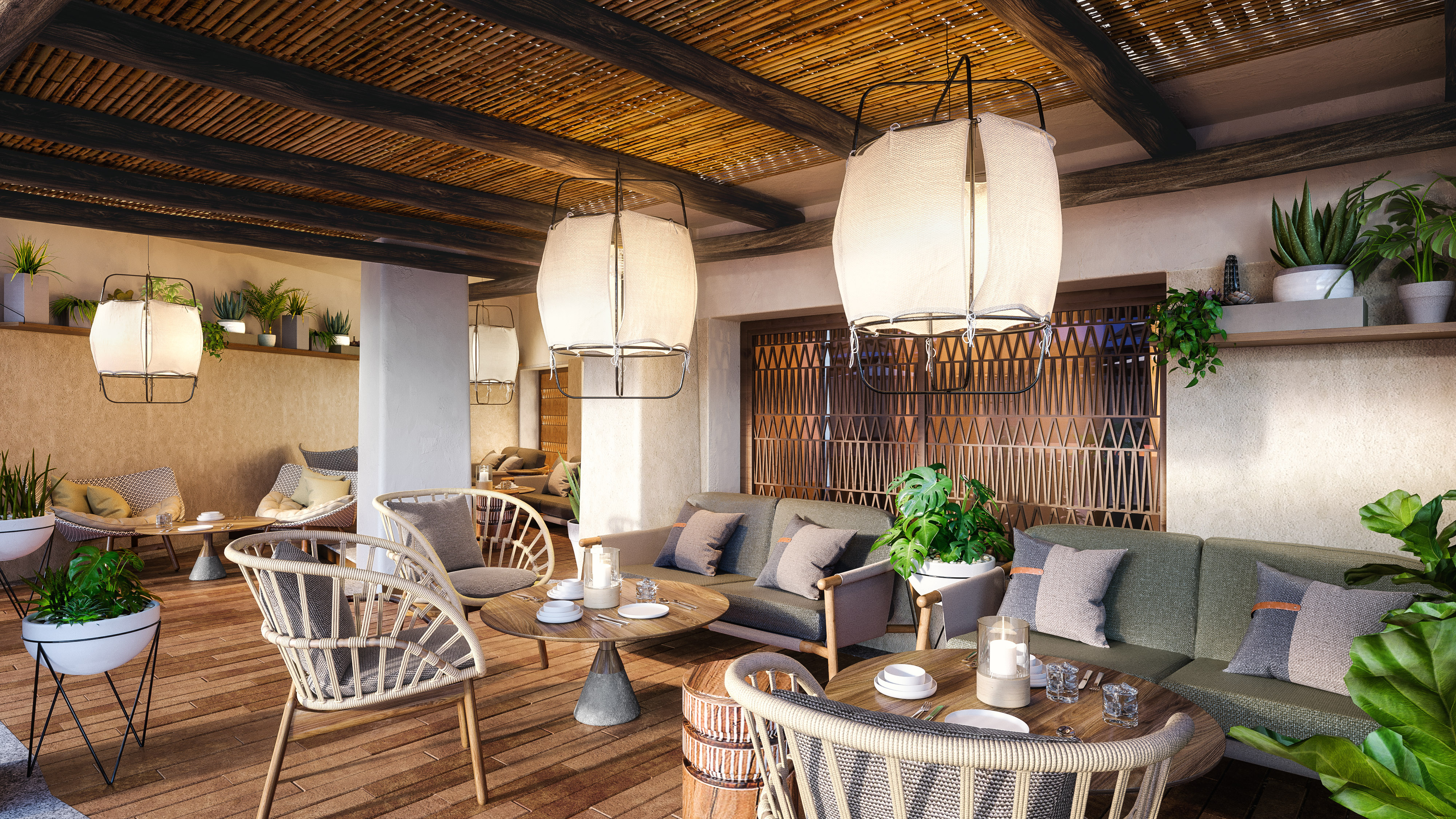 The Porto Cervo piazzetta has always been the place to get together and share quality time with friends, family and to mingle with local people.
Exactly at this unique place you will find Caffè Sole, where guests, while socializing, can choose from a light snack during the day. Come and find us also for a hearty breakfast and enjoy the first rays of sunshine to start the day in the best possible way.
Enjoy the Costa Smeralda's lifestyle at any time of the day.
Nuna Restaurant
A Peruvian experience
NUNA is a new leisure bar & restaurant nestled in the center of Porto Cervo, which takes its name from 'soul', an ancient Quechuan dialect. Open in the evening, it catches the spirit of the moment with contemporary Peruvian cuisine, music vibe and urban atmosphere.
NUNA remains loyal to Peruvian heritage in its contemporary aperitif offer and supper menus, distinctive for its bright colors, enticing aromas and gentle structure. The interior is filled with trees and plants, and keeps with NUNA's approachable and inclusive ethos.
The kitchen features a professional josper grill. Ingredients are simply prepared and expertly cooked.
Opening Hours
Caffè Sole | 8.00 am - 3.00 pm
Nuna | 08.00pm - 10.30pm